1897 Plague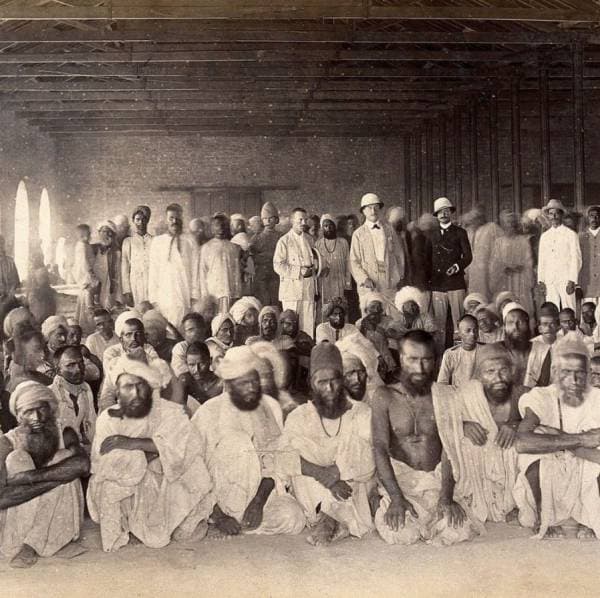 Take a look at this picture. It shows patients quarantined at a detention center during an outbreak of the Third Pandemic Plague. It was taken in Karachi which was then a part of British India in 1897. The plague then consumed 10 million lives in India
The plague began in Yunnan (China). Curiously, the people of Yunnan consume rodents and it is widely held that the Bubonic plague originated from rodents. It entered India through British ships carrying opium from Hong Kong. After the colonization of India, the British exploited poverty and created indentured labor which was a system of bonded labor. The laborers were forcibly transported to Hong Kong to work for the British opium and manufacturing Industry.
The ships moving to and fro between Hong Kong and Bombay carrying opium, bonded labor, and other items transmitted the bubonic plague in India.
While the plague was in its inception, the British authorities tried to downplay the intensity of the plague lest it affected their international trade. In the process, they kept the ports open for the ships. This led to the widespread transmission of plague in India. After the plague spiraled out of control, the British passed Epidemic Diseases Act (1897). This act gave the state the power to do anything and everything. Every colony that was suspected to be infected was forcibly uprooted and thrown in the detention centers. Such measures intensified the spread of the plague, particularly among the detainees. The plague consumed the lives of 10 million Indians in those days and 15 million more until it finally abated in 1920.
Source: