Aimim
Nizam of Hyderabad who started MIM in 1927, wrote in 1947, "Dear Jinnah, please come to our annual session of Majlis Ittehadul Muslimeen (MIM). Hyderabad looks to your support. You are a life-giver to the whole Muslim community. You are an untiring warrior to the cause of Islam."
Source:
Darussalam, the headquarters of the MIM party, was seized by the Indian Army in 1948. Under Sardar Patel's directions, it was converted into a Government office (State Fire Service Center). It was given back to MIM by Nehru in 1963 as part of his minority appeasement politics!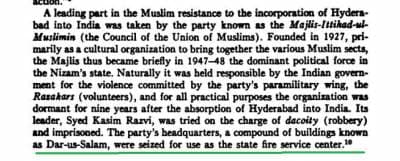 Source:
In 1979, a radical Islamic group occupied Mecca. Salahuddin Owaisi of AIMIM called for a Bandh in Hyderabad, even when India had nothing to do with it. On that day, MIM mobs desecrated the temple of Bhagyalakshmi at Charminar. They broke the main Murti of Lakshmi. The Lakshmi image that is currently housed in the Bhagyalakshmi temple was made after 1979. The riots went on for 10 days and the shops of Marwadis were destroyed. The riots stopped only after Saudi Arabia regain control of the Grand Mosque in Mecca.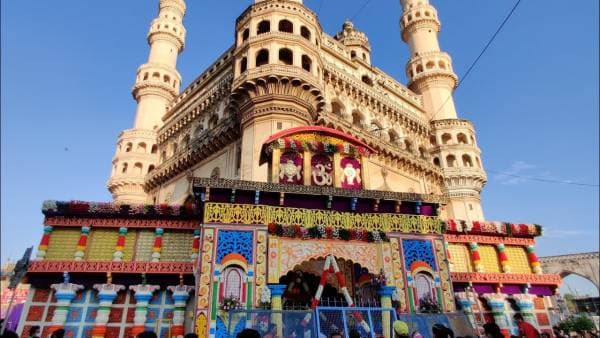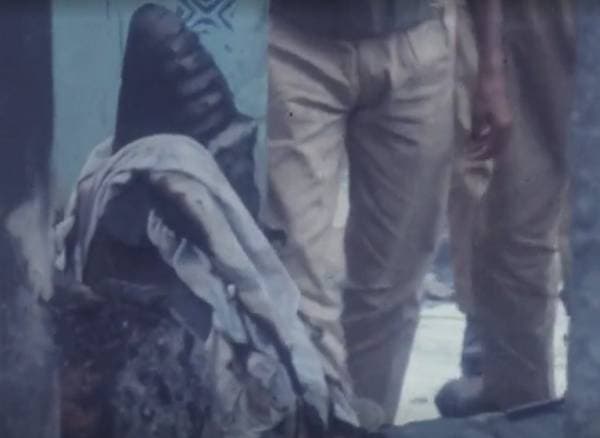 After the riots, the Indian National Congress government led by then CM Chenna Reddy did not take any action against MIM rioters. Not a single person has been booked to date. All cases registered during riots were dropped!
Source: