Baba Banda Bahadur and Gangu Brahmin
Claim: Gangu, a Brahmin, was a server at Anandpur Sahib who controlled the kitchen of Guru Sahib. Gangu was one of the Kashmiri Pandits who came to the court of the ninth Nanak, that is Sat Guru Teg Bahadur Ji…The prominent after offering them shelter (but instead of following the age-old Hindus saying, "A guest is to be treated like a God") he went to the authorities. His three guests were arrested, and he was given a reward from the Governor of Sirhind. Gangu who proved himself unworthy of the trust the Guru's family had placed in him not only as of the families cook but in their most urgent time of need. His treachery sealed the fate of the Guru's mother and the two youngest Lions, the Sahibzadis; the youngest Shaheedan who held firm to their fate, freely choosing death rather than bending to the swords of tyranny… Gangu and his wife were killed in 1710 by Banda Bahadur and also destroy his village with the army.
Proof: Not Only is the name of "Gangu" not mentioned in Amarnama (a contemporary source), but also there is also no mention of any execution.
Source of claim: https://www.sikhiwiki.org/index.php/Gangu
Souce of proof: https://twitter.com/TIinExile/status/1259525335231545344 and http://giss.org/jsps_vol_23/1_shah.pdf
In fact, two brahmins died for Guru Tegbahadur and are remembered by Sikhs (without mentioning their Brahmin heritage of course!)
Mati Das, a Brahman Companion/follower of Guru Tegh Bahadur, was sawn into pieces after he refused to convert to Islam in Aurangzeb's court. Mati Das was a devoted companion of Guru Tegh Bahadur. He had great regards for the Guru and ultimately sacrificed his life in the Guru's mission. But Mati Das never gave up Hinduism. They all remained Hindus. Specifically, his descendants did not get baptized as Khalsa Sikhs.
From the illustrious family of Mati Das sprang up his descendant Balmukund. Balmukund was a revolutionary freedom fighter. He led an armed struggle against colonial British occupation and had a role in the Delhi conspiracy case. He was eventually hanged to death by the British.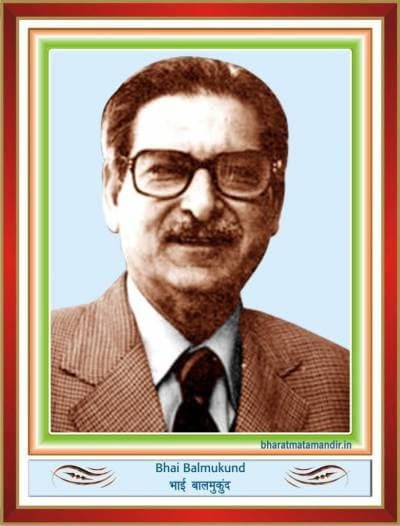 Dayal Das, another Brahman Companion/follower of Guru Tegh Bahadur, was boiled alive after he refused to convert to Islam in Aurangzeb's court.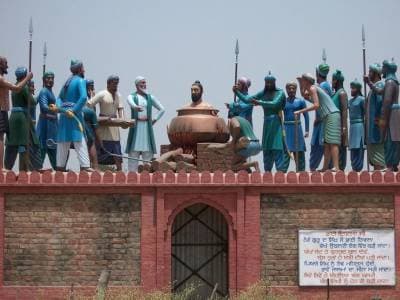 Source: