General Shabeg Singh and 1984
"There can be none better than Shahbeg, in battle. None worse in the barracks." - Field Marshal Sam Hormusji Framji Jamshedji Manekshaw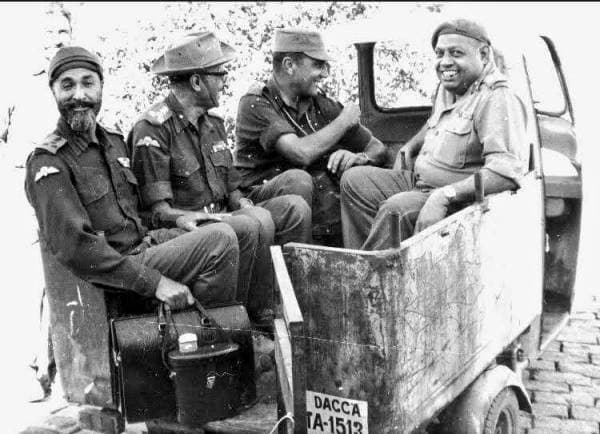 General Shabeg Singh is a hero of Bangladesh War. He was wrongfully cashiered out of the army on the whims of Gen Raina, who became the COAS in 1976. He was the GOC of the UP Area HQs, during whose tenure Gen Raina used Kumaon Farms for his daughter's wedding. Gen Raina had the Farm bear the cost of it. This ran up to quite a bill. Now Gen Raina, being a Kashmiri, used his proximity with Indira Gandhi to become the COAS. Given IG's experience with Gen Manekshaw, IG was looking for pliable Gens at the top, like her father.
As Gen Shabeg was the GOC, he had to institute an inquiry into the huge expenditure which Kumaon Farms had incurred. After the Court of Inquiry found out the result, he took the results and asked Gen Raina to pay up for the usage. Now there was already some amount of bad blood between Gen Shabeg and some of his seniors. He was a hothead and had run into some issues with the locals in Nagaland in an earlier tenure. People claim, on account of that he wasn't given command of a Division.
Gen Shabeg felt he was wronged. Irrespective, he insisted that Gen Raina (then the COAS) return the amount as the Military farm of the Kumaon Regt. The result was that Gen Shabeg was promptly posted out of this indiscretion and the inquiry hushed up. To get back at him, and using his political connections, Gen Raina used an excuse of him being gifted a silver plaque to frame charges of corruption and got a CBI case instituted against him. The day before his retirement he was cashiered, on April 30, 1976.
Gen Shabeg was subsequently acquitted of all charges by Supreme Court, but that came after his death. Meanwhile, he was sure that he was wronged on account of him being Sikh. There was the issue of Brig Pritam Singh before him too. Seeking spiritual solace, he found Bhindranwale. the rest is history. He created all the ambushes within the Golden Temple and trained the militants. This made Operation Blue Star a very bloody affair. Gen Shabeg died fighting.
Source: https://twitter.com/Indusglyphs/status/1375746498390937601