Haryana
Many people wrongly believe that Haryana's history starts only from 1966 ignoring the fact there existed as the full-fledged Haryana Kingdom in the 11th-12th century. An ancient Sanskrit inscription found in the ruins of Purana Qila (Indrapat/Indraprastha) which is now in the Delhi Museum says "Dhillika (Delhi) was built by Tomar Rajputs and it was the capital of Hariyana". The oldest mention of the name Hariyana occurs in Apbhramsa work Parsvanatha Charit composed in 1132 CE by Shridhar. Delhi was included as part of Hariyana and then ruled by Tomar ruler Anangapal.
This Palam Baoli inscription from 1276 AD makes reference to the land of Haryanaka. Palam is referred to as Palamba and yes it's the same place where Delhi international airport is located today.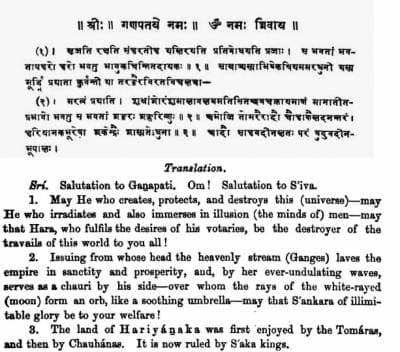 Similarly, names of many other towns and places of Haryana as we know them today appear in ancient and medieval inscriptions & literature as well.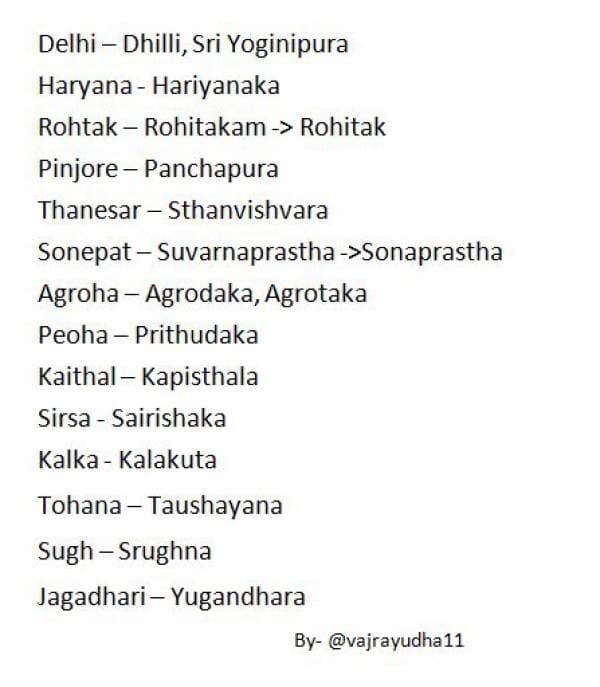 The prosperity of medieval Haryana was well known to Indians. Here's how Somadeva - A Kannada author from far away land describes the land of Haryana (& Eastern Punjab) and its people some 1000 years ago. He mentions explicitly the popularity of the worship of Kartikeya in the land. As per Skanda Purana, it was at Sthanutirtha, Modern Thanesar in Haryana, where Kartikeya was born and consecrated as Senapati of the Devas.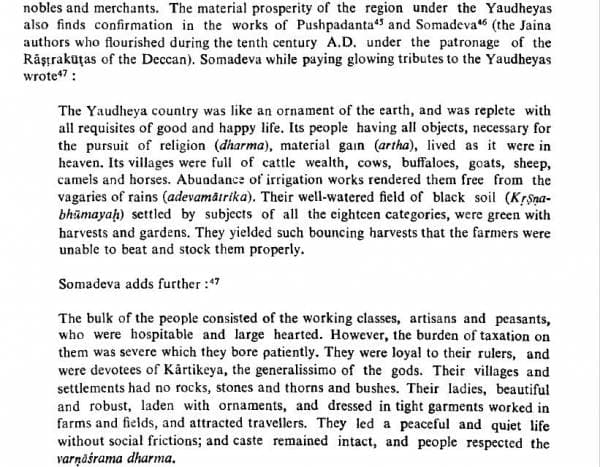 The coins from the land also show a strong connection of Kartikeya worship among the people of Harayana in Ancient times. According to another legend Rohitakam, Rohtak of modern times was his favorite abode. Must be a popular pilgrim place of lord Skanda in ancient times!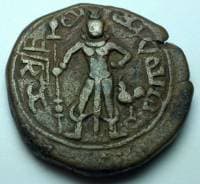 Also, note the name Yaudheya country used by Somadeva. It was an ancient name for the land of Haryana and parts of Eastern Punjab. The fame and prestige of the Yaudheya country and its people were unmatched in ancient India. Note that Yaudheyas were a Gana Rajya/republican polity. Per Greeks, the Parliament of Yaudheya country had 5000 representatives. These ancient democratic institutes of Haryana would survive for a long. Later on, they would give rise to Khap Panchayats which would play a strong role in the fight against Islamic invaders which is another glorious chapter in the history of the land.
Source: https://twitter.com/TIinExile/status/1229685510500540418, https://twitter.com/TIinExile/status/1229685510500540418, https://twitter.com/Chandrapida1/status/1180859875871510529, https://twitter.com/vajrayudha11/status/1322953490692526081