Jan Fishan Khan
The Bollywood actor Naseeruddin Shah's family originally hailed from Kabul, Afghanistan.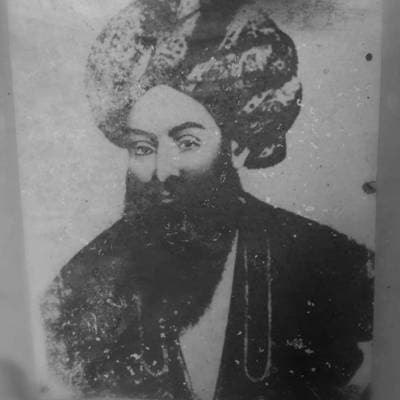 Jan Fishan Khan was the great-great-grandfather of Naseeruddin Shah. He first came to India in the 19th century. He was an Afghan mercenary who had commanded almost 5000 troops. He and his troops had a reputation of merciless brutality (" Jan Fishan" literally means 'life scatterer"). The British recruited him on their payroll for these military services.
In February 1857, 3 months before the "First War of Independence" against the British even started, Jan Fishan Khan leaked information to the British that he received rumors of a rebellion. This act of his made sure that the British were quite prepared to quell any rebellion.
When the "First war of Independence" eventually broke out in 1857-58, he fought along with British forces against the forces of Jhansi Lakshmi Bai and the Sepoy mutineers. His troops fought at Meerut, Delhi & Jhansi. They lived up to their reputation of merciless slaughter and caused torment in the hearts of rebel troops. Sepoys who surrendered were beheaded without mercy. For his services, the British Government granted him 10,000 acres of land in India (Sardhana in Uttar Pradesh) and a pension of 1,000 Rupees. He has also conferred the title of Nawab of Sardhana. That is how and when he brought his family to India.
Source: https://trueindologytwitter.wordpress.com/2020/03/23/the-enemy-of-jhansi-rani-laxmibai/