Kashi
French traveler Trevenier, who made 6 voyages between 1636 and 1668, called Bind-Madhav Temple, a "Great Pagoda" and "the most impressive monument" in Kashi.
Tulsidas says that Bindu Madhav is Kashi's bliss. Aurangzeb destroyed it on Sep 13, 1862, and constructed Alamgir Mosque.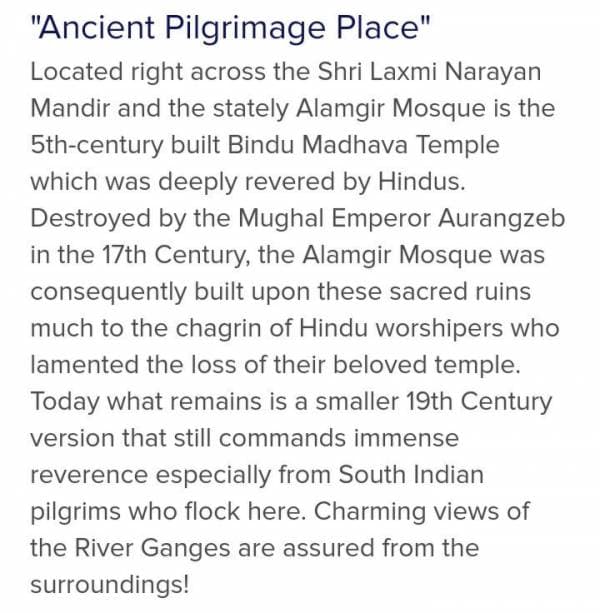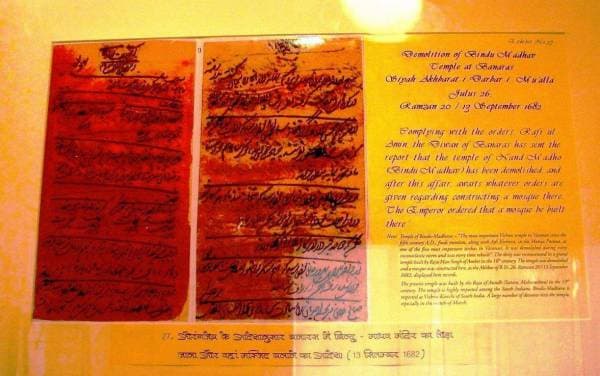 Hindu Sanyasis worshipped the Ganesha inside the Gyanvapi mosque even in the 19th century. It was only after congress came into power that the Hindu worship at this place was completely stopped. When we talk about Gyanvapi, secularists say that old issues should not be raked up. But this is not an old issue in the first place. The Hindu worship at Gyanvapi was stopped only after 1947.
Source: