Morena Temple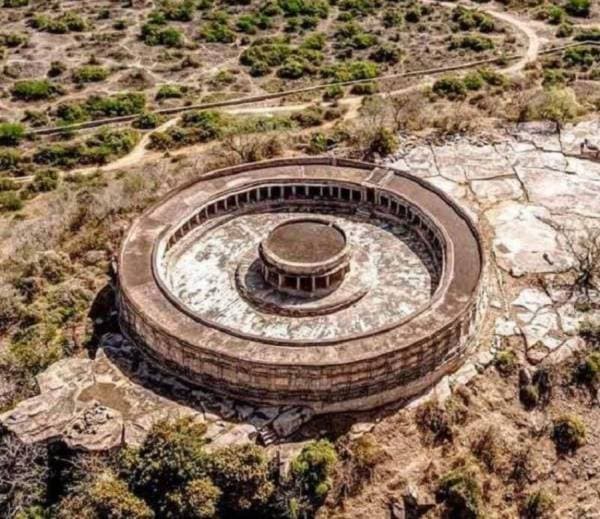 Ihis is the 11th-century Chausath Yogini Temple from Morena (Madhya Pradesh). A British architect named Sir Edwin Lutyens visited this place in 1910. In 1912, he designed the Indian Parliament. He had never acknowledged the influence of the temple. Today, the credit of Parliament design is given solely to him. Officially, it is mentioned by the Indian Government in clear words that the design of the Indian Parliament was his brainchild. The very word "Lutyens brigade" comes from his name.
Is this too much of a coincidence?
The temple was the venue of providing education in astrology and mathematics based on the transit of the Sun. The design of the temple has withstood earthquake shocks, without any damage to its circular structural features, in the past several centuries.
The temple was built by the Kachchhapaghata king Devapala (c. 1055 – 1075). It was destroyed during invasions in the middle ages and lies in a non-functional state today.