Urdu Poetry and Pedophilia
The society of Urdu poetry was full of pedophilia, slavery and opium. Many of Mirza Ghalib's poems celebrate Pedphilia and sexual expolitation of young beardless slave boys.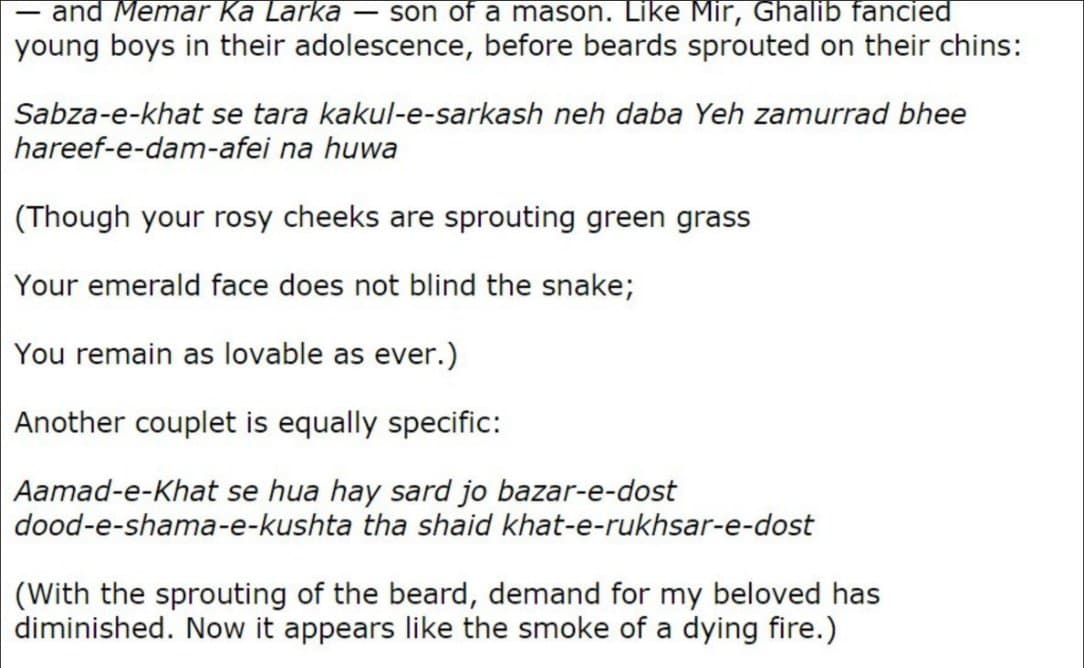 By late 19th century, Urdu society became so depraved that Urdu poets like Hali made it their mission to purge all the vulgarity and "boy-love poems" celebrated by the likes of Mirza Ghalib. Hindustani-Urdu society of 19th century became so depraved that Hindus blamed Muslims for pedophilia and vulgarity. Sunnis blamed Shias. No wonder British and Marathas remarked they could easily conquer the Awadh Nawabs. They were known to be always high on drugs and pedophilia.
Urdu society of 19th century hailed Ghazni as a righteous king and establisher of Islam in Indian subcontinent. It also celebrated the relationship of Muhammad Ghazni with his slave Malik Ayaz. This 19th century painting from Urdu heartland celebrates their relationship.